… Anna Fiscale founder and President of QUID Project!
She is the best Italian social entrepreneur who will fly to Paris next March 28 to present her business at the international Impact2 competition to try to win it.
Progetto Quid is a social enterprise born in Verona in 2013 that offers a safe job opportunity to vulnerable people – especially women – who have fought and overcome difficult situations on a personal or social level (victims of violence or trafficking, people with disabilities or who have struggled with alcoholism or drugs, ex-prisoners and migrants seeking asylum or new opportunities in Italy) by involving them in the production of ethical fashion garments with the "Progetto Quid" label.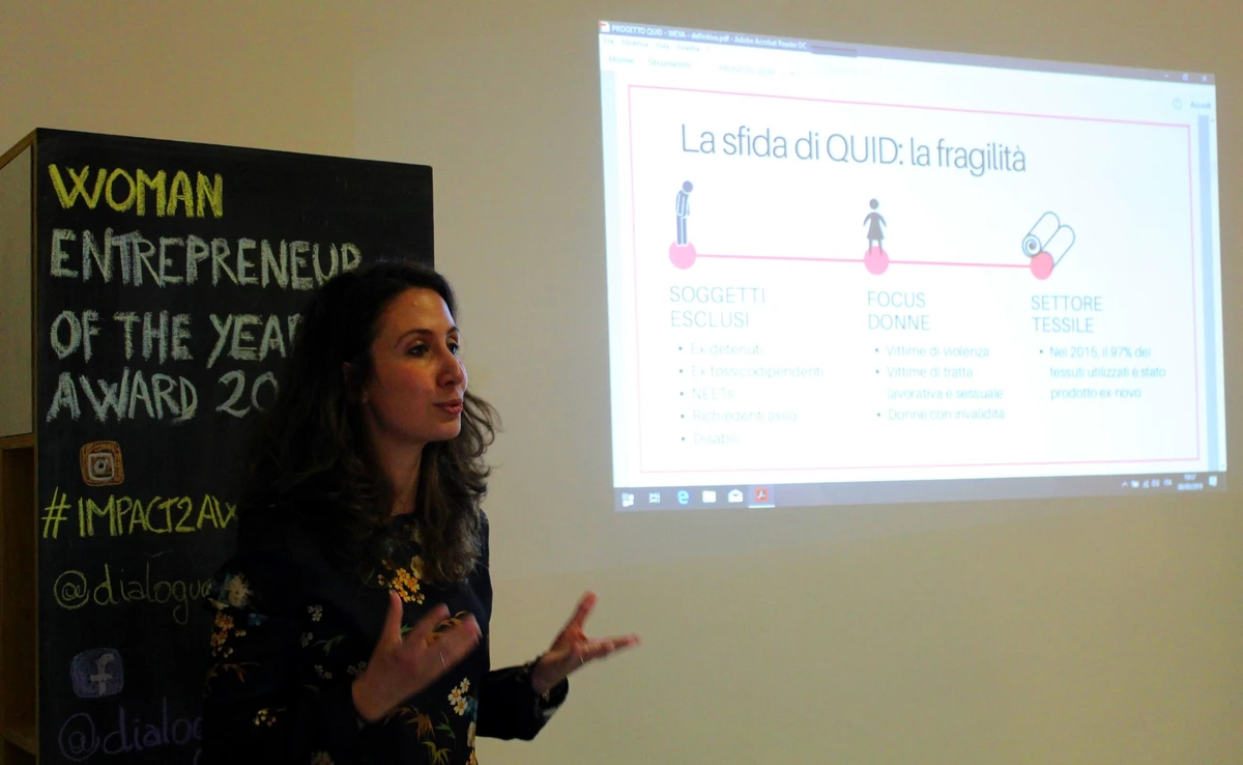 The processing of clothes and accessories that Progetto Quid focuses on for job reintegration respond to the logic of the market, but at the same time stimulate an active participation in beauty and creativity by the subjects in difficulty involved, who thus acquire entrepreneurial skills in the fashion field useful to ensure their protection and the conduct of a dignified life even outside the company. Not to mention the high environmental sustainability of the activities: Quid clothes and accessories are in fact made from surplus made in Italy fabrics, recovered thanks to a network of strictly selected and local brand partners.
"Quid because our project has that extra something that holds together aspects of creativity, market, social value and respect for the environment" said the founder.
Today the Progetto Quid brand markets its products in 5 direct stores and through an e-commerce channel, employing more than 100 employees. The purpose of the team for the near future is to double the job placement numbers and make Quid the ethical line of clothing and accessories for all those Italian companies with an ethical interest and who wish to invest in social responsibility.
Then fingers crossed for Anna Fiscale and for her Quid Project!